Muslim Religious Union in Poland (MRU) is the oldest religious institution in the country, operating since 1925, bringing together the Polish Tatar and Muslim community.
MRU is an independent religious association with status equal to other churches in Poland and it is recognized by the Polish government. The mutual relations of the Muslim Religious Union in Poland and the Polish State are regulated by the Act of April 21, 1936 on the State's attitude towards the Muslim Religious Union in Poland, and the act is still valid today.
MRU is an agent of Muslim community in contacts with the Polish government and the local government administration, and it represents them before foreign governmental and religious institutions.
The head of the MRU is Mufti of Poland, Tomasz Miśkiewicz.
The Muslim Religious Union in Poland pursues the following goals:
representation of the interests of the MRU members towards the state and self-government as well as non-governmental organizations;
representation of the Polish worshippers of Islam towards foreign Islamic organizations;
propagation of the concepts of Islam, teaching and preservation of the religious principles of Islam;
propagation of knowledge of the Islamic science, culture and art;
protection of existing mosques, cultural centres, houses of prayer and cemeteries;
undertaking of necessary actions in the field of establishment of new religious, cultural and educational centres, as well as preparation of personnel for such centres;
delivering aid to MRU members as well as to the impoverished and people in need.
Muslim Religious Union in Poland www.mzr.pl
Tatar Library www.bibliotekatatarska.pl
Muslim Library www.bibliotekamuzulmanska.pl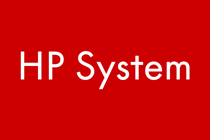 From 1st July 2011 HP System is the official agent of Muslim Religious Union in Poland (MRU) in Halal System.
MRU as a religious institution issues decisions regarding companies interested in joining the Halal System and is responsible for Attestations and Certificates of Halal System, as well as for training of auditors, slaughters and controllers.
HP System supports MRU in the field of administration and formal services for companies interested in implementing the Halal System.
The only person authorized to sign key documents of the Halal System, i.e. Attestations  and Certificates, is Mufti of Poland and Chairman of the Highest Board of  Muslim Religious Union in Poland, Tomasz Miśkiewicz.
Muslim Religious Union in Poland (MRU) is a religious institution operating in Poland since 1925.
Since 2002, MRU has been working for the ummah, the Muslim community, by certifying slaughterhouses, food industry plants and cosmetics companies. Manufactured and certified products are intended for consumers – Muslims who care about observing Islamic principles.
MRU ensures the highest standards of the Halal System by constantly improving  skills of its auditors and controllers. The formal certification process and activities developed by MRU are recognized by companies and trusted by foreign institutions.
Muslim Religious Union in Poland (MRU) was established in 1925, and since 1936 it is based on the Act between Polish State and MRU.
Muslim Religious Union in Poland is recognized as foreign Halal Certification Body by:
Indonesia – Majelis Ulama Indonesia (MUI),
Malaysia – Department of Islamic Development (Jabatan Kemajuan Islam Malaysia, JAKIM),
Singapore – Majlis Ugama Singapura (MUIS),
Qatar,
Egypt,
Algeria,
Russia.
Many countries do not require the certification body to be approved directly by their governmental agencies. Polish companies send their products with MRU certificate to many different destinations in Asia, Africa or Western Europe.
MRU is the member of World Halal Food Council established in 2011 in Jakarta, Indonesia.